Arrrgg, Matey!! There be Pirates in the Arrrrr-my! I It's Not Unrelated, Seriously
Most Likely Formal Dress, But Can I Wear the Chocobo Shirt? I Deals, Swag, and Trials
New Games, Betas, and Official Releases
Patches, Updates, Expansions, and Events
Video Dump I Travel Log: Shin Megami Tensei: Imagine

| | | |
| --- | --- | --- |
| Issue #130 | A Blanket and a Laptop | November 9th, 2009 |
Remember last issue when I complained how the hot weather didn't match the fall seasons? Yeah, it got colder. And apparently houses in CA aren't really built to hold in the heat very well, or at least that's what I was told. There's certain nights I go to bed wearing slippers and a jacket. But I love cold weather. I just hate being cold. It's a catch-22.
The format's a bit different this time around, but I don't think it will be staying. I'm still playing around with it. I am trying to incorporate free-to-play MMOs into it more, since they're getting so much more of the limelight. But considering how many there are, that may be a mistake.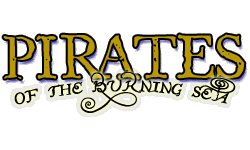 Ugh, sorry. That was terrible, even by my standards. ANYWAY! If you happen to be in the US military, you have the opportunity to play Pirates of the Burning Sea free for six months. Members of the military who are already existing players or have never tried the game before can go to the free trial page, send in their military email address, and Flying Lab Software will send them a six month key for free.
Russell Williams, CEO of Flying Lab Software, says that this trial is a kind of care package. It's a way to say thank you to the players who, despite being in the military, take time to play and participate in the game.
I think that's a pretty nice gesture. I wasn't aware Pirates of the Burning Sea was big among military personal.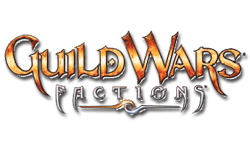 Hypertrophic cardiomyopathy is a disease that affects the muscles of the heart. In layman's terms, it basically causes the heart muscles to thicken, which in turn forces the heart to work harder to pump blood out. Emily Singer is one of those afflicted with this disease. And at this point, I'm pretty sure much most of you are thinking, "Okay, but what does this have to do with MMORPGs?" Well, Emily happens to be a big fan of Guild Wars. And the Make-a-Wish Foundation decided to fulfill Emily's wish and give her the opportunity to visit ArenaNet, the developer for Guild Wars.
Emily was given a full tour of the ArenaNet offices and met with all the different team members involved with making the game. Then she had lunch with the heads of each department and got to tell them what she liked and didn't like about the game, and even grill them on game issues she was interested about. After that, Emily got to give Guild Wars 2 a test run with the developers. But the real kicker is when Emily was asked to stay a couple more hours to help the design team create an event of her own for the upcoming game.
I'm glad Emily got to have such a cool day and wish her nothing but the best. Cheers!
Those of you who live in or near Chicago, Illinois, listen up! You've got a cool opportunity coming your way. On December 12th, the "Distant Worlds: music from Final Fantasy" concert will be held at the Rosemont Theatre. It's a 2-5 hour program of nothing but Final Fantasy music, performed by the Chicagoland Pops Orchestra and the Elmhurst College Concert Choir. Some of the songs that will performed include "FINAL FANTASY VII Main Theme, The Man with the Machine Gun, Suteki da ne, Melodies of Life, Kiss Me Goodbye, FINAL FANTASY SERIES: Prelude, Victory Theme", and never before heard music from the upcoming Final Fantasy XIV MMO. Plus, there will be a "special guest performance by the composer Nobuo Uematsu, performing Advent: One Winged Angel live on stage with the premiere of the rock band The Chicago Mages."
Niiiiicccceeee…. Sorry. I haven't been terribly excited by anything Final Fantasy related for a while now, but this kind of rekindles that old love I used to have for the franchise. Except I'm nowhere near Chicago anymore.
Here's a promo trailer for free-to-play 4Story, showcasing some game art and the different classes.
I adore the Shin Megami Tensei franchise. I have yet to play any of the games in series and not love them. I rate Shin Megami Tensei: Nocturne as one of my favorite RPGs. So I'm automatically inclined to be in the player base for Shin Megami Tensei: Imagine.
Shin Megami Tensei: Imagine takes place after a disaster called the Great Destruction, where much of modern society has been destroyed and mankind is slowly trying to rebuild itself. The remnants of humanity live in underground shelters called Homes. The Seven Wise Men, or the Seven Philosophers, rose up to lead humanity and constructed a large tower on the ruins of a city, calling it Shinjuku Babel. After a period of peace, three obelisks suddenly appeared in Tokyo, and demons began running rampant throughout the world. Players take on the role of a Demon Buster, someone who both fights against the demons, but who can also recruit them to fight alongside them.
This is only the general gist of background of Shin Megami Tensei: Imagine, as the plot seems to vary depending on what source you look at. Wikipedia says that the game takes place between Shin Megami Tensei and Shin Megami Tensei II, which makes sense considering what I've read on those two games. What I'm enjoying about SMTI is that the player is actually fairly involved in the story, rather than the tactic most free-to-play games take where they just dump you into the game world and say "Go save humanity, or the world, or whatever." There's actually cut scenes in this MMO. You start off the game on a mission with Kuroe, a more experienced Demon Buster who is your trainer. She receives a call that communications with Home II have been out for two hours and you are needed to investigate, so you and her head out. After reaching Home II, you venture into the compound on your own to gather information on the situation. This mostly serves as a training level to teach you the basics of gameplay. After fighting a few monsters, you rejoin Kuroe to find her facing off against a Taraka (regular players of SMT games remember this monster as the four-armed creature who holds a sword in each hand and wears four giant skulls around its head). You, being a complete newbie, have absolutely no chance against the Taraka, and...let's just say things don't go so well. You wake up to find yourself in Home III, a refugee city. You meet Snakeman, the leader of Home III and a trainer of Demon Buster recruits. He decides to continue your training as a Demon Buster, and after a more indepth training session, you are let out into the game on your own.
You get more and more story as you progress through the Acts of the game, though I haven't gotten too far. I had first started playing in the beta, so I had to restart the game when the characters got wiped. I was a bit peeved about that, but I managed to make my character about the same again and even snag my original name. I love the character and setting design. The looks remind me of Shin Megami Tensei: Nocturne, and the desolute area outside of Home III really sets a good feel for a post-apocolypse world. Sometimes things get a bit choppy when I'm running around, but that might just be my connection or computer's fault.
Of course, a big part of combat in SMTI is demon collecting. You get new demons by talking with them on the field and seeing if they'll join, though sometimes you can do quests to get certain demons. I think there must be a method to doing it well, like raising a certain expertise to make you more successful or talking to demons a certain way, but it still seems that whether or not a demon is going to join you is up to chance. In battle, demons have their own skill bar, so you can choose specific attacks or set the demon's AI to perform in a certain way. There's more strategy involved here than most MMOs; you can dodge, block, or counter depending on how you fight. I chose to be a gunner, and since I fight long range, I don't tend to bother with blocking or countering. I just stand away from monsters and take pot shots at them while sending my demons in close to keep them off me. I don't know, though. Something about the combat seems...stiff to me. That's the only word I can think of, but I wonder if maybe I'm just not doing things right.
Demon fusion is here, as expected, and it works the same as in most SMT games. You also have a Demonic Compendium, but rather than getting to register your demons just by asking, you have to collect a kind of memory card for each specific demon to get them recorded into the compendium. This isn't such a big deal, but it can be really difficult to find a memory for some demons. Sometimes you can get one as a drop from killing a monster, some you can buy if you know where to look. But I find it a bit annoying that I can't seem to get a Hua Po memory within reasonable means, and Hua Po is one of the lowest level demons you can get in the game. So I have mixed feelings about the whole Demon Memory thing.
But the main draw for me in SMT games, besides the stories and characters, has always been demon collecting and getting to perform my own Mendel experiments to create even more powerful monsters. And the added story elements and general visual aethestic of the game appeals to me enough to drown out whatever compliants I may have listed. I am too hooked on the SMT franchise to care.
I'm getting very excited about upcoming issues of this columns. I won't say why, but I really feeling optimistic about the way the format is going to change. So tune in next time!
/not LFG,
Sarah Williams (Feed me mail!)