| | | |
| --- | --- | --- |
| Issue #128 | Like the Phoenix Reborn | May 21, 2009 |
Holy crud, are you people still here? So, here I am in Los Angeles, finally settled in to my new room/house. Pretty much all I've been doing is job hunting, which is still going nowhere at the moment. Had a birthday, a few anxiety attacks (lol), and here I am.
I've been rummaging back into my MMOs. I had to redownload most of them after switching to the new computer (and I still dislike Vista). But thankfully, all my characters are still intact. I'm thinking of adding one or two new ones; I've got the room for it. And now, since I've deprived you all for a good four months, here is MMORPGamer's glorious return.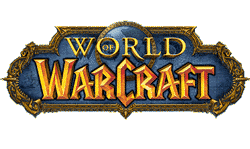 Seriously, what do you do after you lose the license to operate the biggest MMO in the world? Maybe curl up into a ball and cry for a few days at the disappointment of it all. But, darn it, then you snub the offenders right back!
At least that's what some people are speculating. Back in April, Chinese company The9 lost the right to run World of Warcraft in China to their rival NetEase. Then The9 put up a website for an MMO titled World of Fight, with a layout and logo unusually close to World of Warcraft's. As there aren't any details out right now as to the game's content, it remains to be seen whether or not this game is a copy of what The9 has lost.
As an article in the Wall Street Journal says, this might not be just The9 striking back at WoW; it may be an attempt to keep their Chinese WoW players. We'll just have to wait and see how this one turns out.

Rule of thumb in MMORPGs, and probably in other online games as well: if you give players the ability to control the content of the game in any shape or form, some of them will find ways to exploit the content in order to give themselves an unfair advantage over the gamers who are playing the game honestly.
Anyhow, disregarding my whiny complaints on the subject, here's the point. City of Heroes released the Issue 14 update back on April 8th, which introduced the Mission Architect feature into the game. It allowed players to make their own missions and story arcs; story-lines, characters, dialogue, mission objectives, and more were all available for the player to use and create with. Also, architects and players participating in user-made missions earn tickets that can be redeemed for rewards. Special architect badges can be earned as well.
Of course, it didn't take long for people to abuse the Mission Architect feature. Basically, some users were making missions that were easy to complete but rewarded players extremely well. One of the big complaints from players have been about power leveling. Lead designer Matt "Positron" Miller states that there have been many other complaints about "the constant spam of MA PL teams forming, requests for `Meow` missions, 5 star badge cartels, and the inability to find quality content in the Mission Architect listing."
A list of the penalties for the users who abused the system has been posted on the City of Heroes forums. I rather like the three strike method they got going. Hopefully things will straighten out in the end.

Eve Online continues to do quite well for itself. CCP recently announced that the sci-fi MMO has hit 300,000 active subscribers, marking a 22% rise in membership in five months.
It's a shorter blurb than usual, but one worth mentioning.
::Grin:: Okay, this one has got me interested. So, an MMORPG I've been hearing about called Darkfall got reviewed on Eurogamer and earned a 2/10, apparently one of the lowest scores the site has ever given out. Well, the Darkfall developers weren't terribly happy about that, not just because that "Darkfall's reviews so far have been mostly good ones," but mostly due to the fact that according to Darkfall's game logs, the Eurogamer reviewer had only spent 2 hours total playing the game.
Eurogamer editor Tom Bramwell stands by the reviewer, whose "references and background are immaculate," despite the fact that the reviewer, Ed Zitron, is not a staff writer for Eurogamer but a contributor. Zitron also says that the game logs are faulty and that in reality he played for a minimum of 9 hours. Eurogamer offered to give the game another review, but it was refused. Darkfall developer Tasos Flambouras states his reasons for declining a new review here (it's rather lengthy).
Hmmmmm…methinks I want to try this game out for myself. I'm terribly curious so I hope I get the chance. Maybe I'll figure out what the real deal is.
Well, I had planned to discuss Shin Megami Tensei: Imagine this time around. Then I received an email informing me that I had earned a place in the closed beta of a MMO called Dragonica. I had no clue why I got into the closed beta, but getting into any closed beta makes me feel kind of special, regardless of how it came about. So I decided to jump into the game and see how things went. Of course, being in closed beta, I was prepared for a rough time. Which makes it rather surprising that things went smoothly.
Let's just skim over the game story, shall we? Some chick released a Dark Lord from imprisonment, world's in danger from darkness, you and your fellow players are the heroes who need to save it, lah, lah, lah. There's definitely dragons somewhere in the game that play a big part in the story, but I haven't gotten that far. Anyhow, I launched into the game and quickly created a character. Sadly, there was only four classes to chose from; warrior, magician, archer, and thief. Poo. Well at least there's some other classes to branch out into when you level up enough. I decided to go with my old stand-by, the thief, a class that I specifically force myself to avoid because otherwise I would probably select it in all my MMOs. All characters are done in a chibified style, so pretty much all players look like cute children. After shifting through a decent selection of pre-set faces and hairstyles (too bad there's no option to adjust your hair length, height, etc.), I decided on a male character and headed into the game.
Immediately I was dropped into the tutorial area. A little blue creature is floating around my head and he/she starts teaching me how to play, a la Navi from Ocarina of Time or Isshun from Okami. I've never played a 2D side-scrolling MMO before, though the game still has a 3D look to it. Dragonica is primarily controlled with your keyboard, though you can click things with your mouse. Arrow buttons for movement, c button to jump, space-bar to interact (talk with NPCs, go to the next screen of conversation, etc.). Other alphabet keys are used as hotkeys for skills. So after learning the basics, I come across a group of people running for their lives. Wolves are attacking, and the local guard can't seem to hold them off. Figures. Combat is done with the X button. You just keep pressing it and you keep hitting. After I have thrashed the wolves, I find out that in all the commotion, the mayor's daughter has been kidnapped. So off I go to retrieve her, while doing minor quests for other people and leveling.
I'm rather surprised at how much I enjoyed Dragonica. Each class has their own homebase in town, but you're free to visit the others if you wish. I was intially worried about combat being too easy, since all I have is keep hitting an enemy and they won't get a chance to strike me. But as I went against harder enemies, things got tougher. Bigger bosses won't continually flinch like fodder monsters, and I started encountering spiders that wouldn't come right up to me, but instead stay farther away and shoot me with web balls (which makes me hate them very much). And when I earned a few skills, I began to have fun with the combat system and the combos I could perform with it. The timing is bit difficult to get the hang of at first, but after a while I could launch enemies into the air, jump up and do a spinning strike that would hold them afloat as long as I was in contact with them, and then slam down on them for extra damage when they hit the ground. There's also a monster kill counter at the right bottom of the screen that monitors how many kills you make. If you hit a certain number without leaving the area, you earn rewards.
I also didn't have to go traipsing all over the country-side looking for the save-the-mayor's-daughter quest; it was actually marked on my map. I found a kind of warp circle and had to use it to complete four arcade style beat-em up levels before being allowed to go after the wolf that had the mayor's daughter. These four levels seem to be easier with a group, but I made do in the end (although they do grade your performance, and I can't seem to get past a C). I'm not sure how I feel about this set-up for main quests, but it's different at least. I really like the medal system they have, where you can earn equipable medals for certain acheivements. I got one for just getting to level 10, and another for fighting the Big Bad Wolf 20 times. Some medals also boost stats. And when you equip one, you get a little sur-title over your characters name. All in all, I enjoyed what I played of Dragonica. I already know I want to keep playing and see what other fun features the game has to offer.
Meh, I'm still a little rusty, but quickly getting back into my groove. It's a good feeling. See you all next time!
/not LFG,
Sarah Williams (Feed me mail!)