| | | |
| --- | --- | --- |
| Issue #126 | The Super Special Holly Jolly Overstuffed Christmas Extravaganza | December 26, 2008 |
First off, I really need to apologize for the unexcusable amount of time I let go by between updates. November was an unpleasant month with three close relatives ending up in the hospital, plus traveling for Thanksgiving. But everyone is fine now and life has settled down, so I feel better about getting back into the groove of things. This monster of a column is kinda me playing catch-up. Some old news along with the new.
So, Christmas has come and gone. I feel that the older I get, the faster December tends to go by, which is sad since I like Christmas time. But I feel mature enough now to embrace the family and good-will aspects of Christmas, rather than viewing the whole month as a countdown to free stuff. But I still wanted Persona 4 (and got it!). So for the this Christmas column, I've added a special section of special events that several MMOs are holding. So let's move on.

It's tough all over. Besides the U.S. and its own economic woes, Iceland is going through its own difficult recession. Its banking system and currency have gone down the toilet; things are at a point that newspapers "are struggling to afford the paper on which to print the news."
Iceland also happens to be the home of CCP, developer and publisher of the space MMORPG EVE Online. The company, despite having a hard time with currency restrictions, still manages to earn income. EVE Online's virtual economy supervisor, Eyjolfur Gudmundsson, says, "The present currency restrictions are putting us in a straitjacket. We are in talks with the government, but if we can't let capital in, we might be compelled to leave Iceland, even though this would be against our wishes."
An article in the Guardian lays the situation out much better than I can. I may be way off, but it makes the U.S.'s financial problems seem mild in comparison.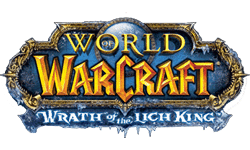 Seriously, did anyone actually think that Wrath of the Lich King wasn't going to sell like 80 bazillion copies? After managing to sell over 2.8 million units worldwide just on the first day, WoLK also set a new record for monthly PC sales by selling over 4 million copies in its first month. Now Blizzard's expansion shows its complete and utter dominance over the MMORPG market by gaining over 11.5 million subscribers.
Pretty crazy sounding on paper. WoW players could go and found their own small nation if they wanted.
Dungeon Keeper is an unknown franchise to me. Never played it, never seen it, and I'm only vaguely aware of the title in general because I recall seeing that evil red cow/demon creature on the front of the game box way back when. Anyway, Dungeon Keeper is joining the slew of IPs that are gaining a MMO. Right now there are not many details about the game besides the obvious guesses you can make from the original game and the fact that it's going to be an MMORPG.
Unfortunately, you better be living in the Greater China region if you want the chance to play it. EA licensed Dungeon Keeper to the Chinese developer NetDragon Websoft Inc., and they will be operating and distributing the title. Mr. Liu Dejian, Chairman and Executive Director of NetDragon, does hint that if the game does well, there may be considerations to release it overseas, but I wouldn't expect to see Dungeon Keeper: English Edition anytime soon.
Was Dungeon Keeper a big thing in China? I wasn't aware of any kind of following for it over there. It must that "last one to know" curse I have kicking in again.
Also poised to enter the blood thirsty arena of online MMOs is publisher True Games Interactive and developer Petroglyph. A press release states that the two companies are planning to create a new micro-transaction MMORPG called Mytheon. The game will merge role-playing, action, and strategy in a fantasy realm that is colored by mythologies from all over the world.
The standard MMO fare will be there; real-time combat, PVP, group and solo play, and a social network. Gameplay seems to be tied in closely with items called "Power Stones", which the player collects in the game to cast spells and summon creatures.
I like the concept of using many different mythologies rather than focusing on one as the staple theme or setting. The game is said to begin in ancient Greece, but I'd be excited if you were given the option to get immersed in the lore of the Aztecs, or one of the American Indian tribes.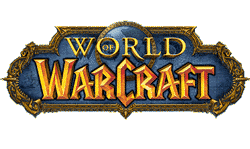 We already knew that gaming in Asia is something of a different monster than it is in the states. Just look at Korean professional gaming teams. But they tend to get a lot more of video game related luxuries, and I'm not just taking about the standard merchandise like figurines, clothing, and the occasional soundtrack. Maybe those countries are more willing to cater to their geeks.
Getting to the point, a new restaurant has opened in Beijing that is wonderfully decked out in World of Warcraft finery. Walking in the front door will treat diners to a recreation of the game's opening cinematics. You can sit in the "Hall of Snow Storms" dining area where a large plasma screen TV shows WoW gameplay. Along the walls, suits of armor, in-game images, and display cases full of paraphernalia add extra flair to the overall ambience. The menu is loaded with food items named after certain game denizens. The restaurant owner himself is a WoW enthusiast who wanted to create a gathering place for other WoW fans.
Man, we don't have fun themed restaurants like that here. Not good ones, anyway.