Another week comes and goes. My week was pretty good, but my weekend has been more or less lame. When I've not been cleaning like a madman, I've been scrounging for news. I won't be around to post next week's Japandemonium column, but that's not stopping me from writing it. It's a bit of a daunting task trying to find news for two columns at once, but I think I can pull something off. It'll feel strange not sitting around writing my column on Monday, but I think I'll get over it. In somewhat related news, the next special report should be up in two weeks.
As I said before, I've been cleaning. This usually only happens when I'm expecting company. The last time my apartment looked this good was when my fiancee came to visit. Before that, I had my apartment looking really nice for dinner with my manager at my place. This time, my family's coming. I've finished off 80% of the cleaning. I just need to finish off my desk, kotatsu, and bathroom to be completely done with it. I have to say, I like it when the place looks nice. I wish I could keep it this nice all the time, but I know that simply cannot happen. It's just not in my genes to keep a place clean longer than a week or two. Luckily, Caroline is more active about cleaning than I, so our future home will look better than my apartments have.
In other news, I didn't get any reader entries for a sig pic. I know the mail server went down right after I posted, but I'm a bit surprised. I've got 100 yen coins just begging to be spent to reward readers for their artistic ability. There are all kinds of gashapon machines, and if you're quick about it, I will be able to find larger selections. The exchange rate is favorable for me now, so I'm likely to be more generous for people.
Speaking of 100 yen, McDonald's just added a 100 yen menu to Japanese restaurants. For the first time since coming to Japan, I enjoyed a McChicken sandwich for for roughly one dollar. Actually, I enjoyed ten of them over a span of two days, but who's counting? I was wondering when Japan would catch on to the dollar menu craze. I can see a lot more McDonald's in my future now. I was never a huge fan of fast food, but I DO like getting a pair of meals for 600 yen. It's the best deal in town for a cheap eat.
Other than that, there's not much going on over here. The column's title comes from one of my favorite foods. Ton Katsu is breaded and fried pork tenderloin. It's probably not very healthy, but man is it good. Sometimes I go to one of the local bento shops to buy it for lunch and dinner.
Let's get this deep-fried party started!
The charts are a bit on the strange side this week. We've got a new RPG topping the chart, and all the RPGs from last week are still hanging on. But there was a lot of movement within the chart. It seems that most of the games on the bottom half have all made some jumps to higher spots. This is a bit rare. Usually, when games fall to the bottom half, they are on their way out. Whatever the reason, this week's bottom half isn't giving up just yet. I'll have to see what happens next week... somehow.
That said, let's see some numbers!

It's been a while since I've had a game on the Dengeki chart that I felt stood out enough to get a story. It just so happens that I've had some information about Far East of Eden: Tengai Makyo III Namida that I've been saving for just such an occasion. The game takes place in the same world as the first two games. The location of the newest edition is an archipelago of nine islands called Tsukusu tucked in a western corner of the world named Jipang.
The hero's name is Namida, and he has a bad case of amnesia. It's so bad that he doesn't remember anything about his life before he washed up on the shores of a little town called Takachiho. He was found by a girl named Ichiyo, and her family took Namida in as a new brother of sorts.
After years pass, Namida turns 17, and fate takes a nasty turn for Namida during an annual festival where the town's holy object, a sacred mirror, is taken out for ritual prayer. Namida takes hold of the mirror, and it breaks allowing monsters to emerge from the fractured glass. The monsters call themselves "Ami" and declare their intentions to take over all of Tsukusu. The Ami make their escape with Ichiyo as their hostage. Namida follows vowing to take revenge on the Ami for kidnapping Ichiyo and killing her father.
As for the characters, Namida is kind with a strong will. He is determined to protect Ichiyo, who grew up quietly with her parents and Namida on their peaceful island home. The villagers worship the god of fire, and Ichiyo is next in line to become the next "Priestess of Fire." Like Namida, she's very kind and she secretly has a crush on him.
Namida and Ichiyo are joined on their adventure by many friends who join their quest. Among them is the female ninja, Tugumi. Specializing in two-handed gunslinging, she sometimes pops up to help Namida, but no one knows why.
Another friend is Ushibozu, the big burly priest from an eastern temple. Born an orphan himself, he runs an orphanage. His big grumpy stature belies his true teddy bear temperament; he wears his heart on his sleeve and isn't afraid to cry. He's good with great-swords, staves, and spears, and he's enraged by the destruction and sorrow the Ami cause.
One final good guy that I'll mention is the catgirl, Miya. She can take the form of a whiskered, cat-eared girl of around 10 years of age, or she can be a little purring kitty cat. She claims to be a "cat god" and act arrogantly, but she just ends up being cute. Like all cats, she's whimsical and gets bored easily.
And on the side of the Ami is Ichimotu, and ugly creature with an ability to possess other living things to manipulate them as hie sees fit. Petty, slimy, and cowardly, he has no problems leaving his allies behind to die, and his hobbies include making people suffer and killing their hopes.
Another Ami is Shyanna, a bedazzling beauty that uses her good looks to bewitch others. Cold and cruel, she loves to watch beautiful things and other people in pain. Shyanna also has the power to control the wind.
There are many more characters, and you can tune in next week for more of them. In the meantime, you can check out some character artwork of all the characters here. You can find screens here.
Far East of Eden: Tengai Makyo III Namida was released on April 14 in Japan for 7800 yen, but despite being the top selling game of the week, it's very doubtful that this game will ever see a US localization.

I am sad to report that there was a massive train wreck in Hyogo prefecture today. While going around a curve, a local express train left its track and crashed into an apartment building. 50 people were killed, and 417 were injured in this terrible accident. My heart goes out to the families of those involved. I now ask for a moment of silence for those people and their families. May they rest in peace.
As railroading is the family trade, I'm a bit of an expert in this field also. There are a number of things that can cause a derailment at a curve. My guess is that the track was out of gage. The gage of a track is the width between the centers of rails. In Japan, it's one meter, but if it's off by even a couple inches one way or the other, the train can literally walk out of the track. I've seen the results in America with slow-moving industrial trains, I never would have imagined I'd see it happen with a fast passenger train.
We often get bogged down with minor things. Petty fights can ruin whole days. Something like this ruins entire lives. I urge us all to reflect on this fact and remember how lucky we truly are to just be alive and well.




Following last week's announcement of Gundam: True Odyssey, some more details have come to light. The game will be a departure from current Gundam universes such as Federation vs. Zeon or the Universal Century timeline of the original Mobile Suit Gundam. It seems the only thing common to other Gundam series will be the Gundam mobile suits. Even the designer is different. This time around, the characters piloting these mobile suits are being designed by former Capcom illustrator Akira Yasuda, better known by the pseudonym "Akiman."
Gundam: True Odyssey's plot revolves around the G-System, which allows anything to be built that has a blueprint. The G-System has allowed mobile suits to be common place, and a cult is intent on using that power for evil. Luckily, a character named Trush takes a stand against them with his friends, Eachie and Flintz.
According to producer Norihiko Ushimura and game designer Shinji Namikawa, the decision to go with an original setting for the game was because they felt Gundam fans are most likely "getting bored" with the existing storylines. Gundam: True Odyssey will feature approximately 200 mobile suits , including enemy units. Ushimura says these suits will be treated like weapons and armor in traditional RPGs. The player will start out with weak mobile suits, like the Zaku, and will discover new mobile suits and components as the game progresses. Ushimura added that there will be a customization system for the mobile suits.
The development process of Gundam: True Odyssey, according to Famitsu, is currently 70 percent complete.
With the upcoming release of Namco X Capcom, Monolith Soft has graced us with a new trailer. The new video features some of the many cut scenes, and has some great fight scenes set to some pretty spiffy J-Pop. My favorite has Tekken's King teaming up with Darkstalker's Felicia to tag team Street Fighter II's Blanca.
As mentioned before, the game will see a May 26 release in Japan.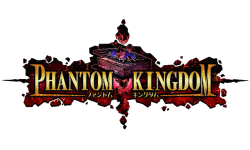 Nippn Ichi, a company famous for things a little different than everyone else, has decided to release an artbook for Phantom Kingdom in a digital format. The Phantom Kingdom Digital Artbook will feature more than 80 shots from the game's event scenes; over 130 blueprints for tanks and other mechanical devices; 70+ storyboards; 200+ "dot-graphics;" over 70 maps; 30 rough drafts that never made it to the final version of the game; the one-time comic that ran in the march issue of Shonen Ace; and a desktop calendar for June through December of this year. The collection will come on a single CD, and will be released on May 14.
.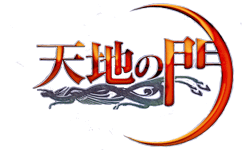 Sony Computer Entertainment has said that Tenchi No Mon will a release date sometime in July. The game is to be the second first-party RPG from Sony after the unnamed Level-5 game.
I've got a good-sized batch of email this week, but none of them are submissions for my contest. So long as I get mail, I'm happy. I received a sig pic from a staffer, but who's to say I can't use more than one? Send me some options, and you may very well win some free toys.
I will not be around to answer email later in the week. If you would like your email to be in next week's column, you should email me by Wednesday at the latest. All emails received after that will be put in the column for May 9.
So with that, let's get to the letters!
Hi Jordan,
I came across a question that was asked about Korea and Japan issues. I live in South Korea and the reaction towards Japan is very negative. It all comes down to an island that is off the coast of Korea which Japan is claiming is theirs. The island (Dok-do) does in fact belong to South Korea legally and the Korean thinking is that they want it for the fishing waters and natural gas that is located around there. The Koreans are in fact protesting a lot and it is an everyday occurrence that one of my students will say something negative about Japan.
On the gaming note is it easy to get replacement parts for the PSP? I plan on going back to Japan soon and was wondering if the stores carry the battery covers that are on the back of the PSP. Back to the Korean side of things, the PSP release is coming in May and the Korean version is actually better then both the Japanese and American PSP as far as connectivity is concerned.
Thanks,
Eric
Sensei
Yeah... Relations between Japan and some other countries aren't going very well right now. I'm sure most of you know that China is not so happy with Japan, and Korea has similar thoughts. Japan's having to do a LOT of apologizing.
As for the fight with Korea, I didn't know the story. Thank you for the info. Anti-Korea protests are kinda common here too. As I said before,, I hear the Yakuza barking about it on a semi-regular basis. It's annoying really. Those sorts of demonstrations do not help either side. I wish we could settle things more peacefully, but they didn't elect me as a ruler.
For your PSP woes, I can't really help you, and I think that stores will also be empty handed. But if you call Sony, I'm sure they must have a part number for it. Look in the manual that comes with it, and you should find a number. Give them a ring, and I think you'll be fixed up in a jiffy.
As for the connectivity, I'd say that Japan and America will get firmware patches to bring us up to speed. I've got the patch that brought me up to version 1.50. I don't think the hardware's changing, just some way to use it. I could be wrong though.
At any rate, thanks for writing, and I hope your PSP troubles are solved soon!
Hey there
I think you're doing a wonderful job, and I hope you feel better by the time you get this.
Anyway though, I've got some questions for you. I was wondering, how strict are the schools in Japan? I mean, you're a teacher, so maybe the students mention (or whine) about their other classes. Like, what are the hours for the kids over there? I've heard some pretty ridiculous stories, and some pretty some insane hours, and some pretty freaky amounts of homework.
Also, how do the Japanese react to foreigners who don't know the Japanese customs? I mean, are they very confrontational about it? I don't see why they should be...
Okay, last question, what would you say, are the top five most popular anime series? And what would be the top five most popular anime movies?
Thanks a million for any answers you can give me.
With love,
The Buddy Wingnut
Sensei
You ask some good ones! As for schools being strict, they are strict and not strict at the same time. They DO demand a lot from students. My students had tests on the first AND second days of the new school year. Personally, I don't see how that works, but they didn't ask me. They do have loads of homework to do, and I add to it...
But by the same token, schools don't enforce much of a behavior code at all. Doesn't matter who you are, you move up to the next class at the end of the year. Bad behavior? They largely ignore it from what I've seen and have been told. GEOS is not a regular school, but I can't imagine some of my students act all that differently in their regular school as they do in my class. Kids here can sometimes act any way they see fit, and parents won't do anything but beg and plead. I'd like to think I could solve a lot of their problems if they were my kids. But that's another story for another day.
The hours ARE long, but it's only because of juku, the cram schools for entrance exams. Kids study for hours each week in special schools designed to help kids pass entrance exams. They've gone from being a leg up if you do them to a leg down if you don't. Every single one of my students aged 10 or higher goes to them. It's a LOT of stress for little kids, but parents think that stress now beats stress later. Personally, I think kids should be kids, but again, they aren't my children.
As for the Japanese being accepting of us gaijin, they are. We make a mistake and they smile at us like we didn't do it. We do something correct and they praise us like we're the smartest person on earth. I've been praised so many times for being able to use chop sticks. I'm marrying an Asian, so I think I might know how to use them. But yeah, gaijin can get away with murder here. That's how it is. I usually don't try to use that in my favor, but I'm going to break some rules next week on the basis that I'm a gaijin, and I don't have to follow all their rules. More on that on May 9 though.
Finally, top anime? Right now, I'd say Pokemon, DBZ, Naruto, Gundam, and One Piece (in no particular order). Movies? Um... Naruto, Spirited Away, Howl's Moving Castle, the new Rockman.exe movie, and I'm not sure what would take 5th (also in no particular order). Basically, it's not that different than it is over there. The big stuff is huge here too.
Thanks for writing!
Hello Jordan-sensei. It seemed you weren't being swamped with emails, so I decided to ask a few things that I didn't know, but seemed too silly to bring your attention to.
First of all, are strawberries native to Japan? Have they always grown there (edo and earlier, etc), or were they introduced when the Japanese started letting more gaijin into their land?
On that note, how much raw(uncooked/fresh) fruit is found in Japanese cuisine?
Now, there's been a lot in this column about the English-teaching positions available, but is that the only reasonable job for a gaijin over there?
Oh, and one last thing; I've heard the Japanese are very reserved, but I'm not sure if that's true or a stereotype. So, how would most nihonjin take to someone bursting into song in the middle of the street? (nevermind the fact that most americans would find it bizzare)
Well, thanks!
V-kun
Sensei
Another question I can't really answer... You know, I don't know if strawberries are native. They have a kanji for strawberries, but they have one from 'tempura,' and that came from the Portuguese. I don't even know how I'd find out other than googling, and I'm sure you could do that yourself. Regardless of how they got here, they frequently end up in my pancakes.
As for uncooked fruits and veggies, they eat a lot of 'salada,' so that's got fresh green veggies in it. They also eat fruit that costs a fortune, so I'd say a good amount. Not as much as they would if it were as cheap as it is in America, but a fair amount.
As for the teaching, well.... that's about all we can get. We're suited for more, but you have to GET those jobs. Teaching positions are the only things we can get from the States. But yeah, if you're a gaijin, you're going to be a teacher. It's not a bad gig though. I make pretty good money, and I'm happy. Isn't that what matters?
And finally, I think they'd look at you like you were crazy. They're not as reserved as they make themselves look in America, but they'd find it odd if you burst into song. Japan's not quite what we gaijin think it is. What they let us see in America is HIGHLY filtered. We see the image of Japan that they want us to see. Live here, and you'll see that reality is not at all what they show us. Not better, not worse, just different.
Thanks for writing!
Another week comes to a close. I'd had kind of a bad day, but seeing that train wreck on the news put things in perspective for me. It's hard to believe how such petty things seem so big, but when compared to the pain and suffering those families must have now, my problems are too small to measure. I'll be in prayer for those people. There's nothing else I can do at this point.
Catch you on the flip,