CURRENTS
Front Page
Welcome to the hundred and twenty-first edition of RPGamer's Currents Column.
E3 season is almost upon us with just a little under two months until the big show. The reason why I'm already excited is because this is when we start hearing about juicy rumors, pre-E3 events, and announcements about big spectacles and conferences. All of the hype and events lead into the biggest gaming event of the year, so it's fun to see it all underway already.
Of course, RPGamer will be at E3 this year in full force. It has been a number of years since we had an E3 team this large. We will have a total of seven people at this years show, so you can all expect even better coverage this year. Let us know what you are looking forward to most about the show so we can make sure we have someone covering it.
With that said, let's get to the news!
New Rumors of a Wii Successor and the Wii dropping in Price
The first major E3 rumor
Before I get into the latest Wii 2 rumors, I wanted to mention that the Wii has received an informal price drop. Many retailers in North America are now selling basic Wii hardware for $179.99 online, a $30 price drop. Earlier in the month, there was a rumor that the price of the Wii would be dropping down to $150 on May 15th. That may still be the case, but if you can't wait any longer, you can spring for a cheaper Wii right now. The price drop does lend some credibility to the rumors that a Wii 2 is on the horizon. A price drop now would be a great way to make a final hardware push before the announcement of a brand new system, especially if that system is completely backwards compatible.
The first big rumor of the E3 season is the Wii 2, codenamed: Project Cafe. Based on the current slate of rumors, the Wii 2 is expected to be unveiled during Nintendo's 2011 E3 Press Conference in early June. Just like the first Wii, a lot of rumors surrounding this system involve an innovative new controller. This time around, it's a controller with a 6-inch touchscreen in the center - think of the Sega Dreamcast controller and VMU for a new generation. The helpful folks at NeoGAF have compiled a list of the Wii 2 rumored system specs which I have listed below:
The Controller:
6" touchscreen, not HD, not multi-touch
D-Pad, L, R, two triggers, others
'Front-facing camera'
A sensor roughly analogous to the Wii sensor bar is incorporated in the controller (i.e. some kind of IR beacons/transmitters. Purpose isn't clear)
Specs:
Custom triple-core PowerPC
AMD/ATI GPU. 'Probably' derived from R700 series.
Developer quotes: graphics capabilities "roughly equal to those of the Xbox 360", performance "over the Xbox 360, but just a notch"
Miscellaneous:
One other 'huge surprise' about the system
Backwards compatibility is completely unconfirmed, but highly expected
If those hold up to be true, the Wii 2 will prove to be an even more interesting system than before and may have a greater chance of appealing to the hardcore audience than the first Wii did. In terms of raw hardware power, it is great to see Nintendo finally enter the HD generation. Of course, when Sony and Microsoft unveil their new systems, they will most likely leapfrog the Wii 2 in terms of technology again. Although, seeing how satisfied gamers currently are with the Xbox 360 and PS3, a system slightly more powerful than both could be enough to keep people satisfied for more than a few years. If the system is completely backwards compatible, I would be very tempted to upgrade my aging Wii and use up one of the empty HDMI slots on the back of my TV.
When I had my Dreamcast, I greatly enjoyed using my VMU. I even used to take advantage of the Gamecube's GBA connectivity whenever I had the chance, so I can really see the potential of having a 6-inch touchscreen on my controller. So I'm throwing it out there to all of you. What do you think of this slate of rumors? What kinds of games would you like to see using the built-in touchscreen? Is the jump in hardware power enough for you?
If even half of these rumors turn out to be true, this will be a great E3.
BlizzCon 2011 Tickets On Sale May 21 and 25
Even with a price increase, expect them to sell out in minutes...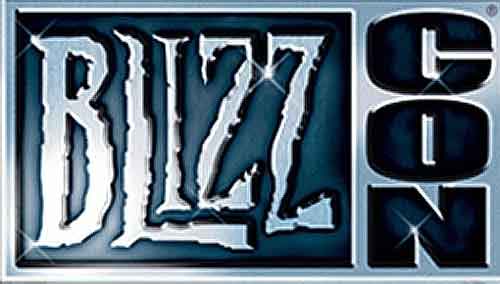 BlizzCon, that wonderful yearly celebration of all things Blizzard, will be taking place October 21 and 22 at the Anaheim Convention Center in Southern California. BlizzCon is a fun convention that is not only full of fun events and informative panels, but it is also one of your only chances to play Blizzard games early. If you are interested in going, make sure you mark these dates on your calendar: Saturday, May 21 at 10 a.m. PDT and Wednesday, May 25 at 7 p.m. PDT. That's when you will be able to purchase your tickets from the official BlizzCon Website. This year tickets will cost $175 each, a $25 increase over the previous year. In past years tickets have usually sold out in a matter of minutes, so make sure you are ready and waiting on the BlizzCon page well before they go on sale. The ticket price includes: entrance to the show floor for both days, a BlizzCon goody-bag full of one of a kind collectables, and access to a pre-BlizzCon store sale.
There will also be a limited number of tickets sold for a pre-BlizzCon benefit dinner Saturday, May 28 at 10 a.m. PDT. Tickets to the benefit dinner will cost $500 each and will include a ticket to BlizzCon. The proceeds will go to the Children's Hospital of Orange County.
There is a fairly good chance that, even if you are interested in going to BlizzCon this year, you won't be able to secure a ticket to this years show. If that's the case, you can always sign up for a virtual ticket for $40 dollars from the BlizzCon website. With a virtual ticket, you can watch all of the panels and events from the comfort of your own home via a multi-channel internet stream. Blizzard will also e-mail you the virtual items included in every BlizzCon goody-bag.
The big focus of this years show should be Diablo III since it is very likely that this will be the last BlizzCon before its release. Other major focuses at the show are the unveiling of the StarCraft II expansion, Heart of the Swarm, which based on initial info looks to have more of an RPG flavor in the campaign mode. There is also a possibility that the next World of Warcraft expansion and Blizzard's next-gen MMO, codenamed "Titan," will be both be unveiled.
This year's BlizzCon promises to be an exciting show. Although, I am wondering if the $25 increase will scare off some potential ticket buyers. I am also wondering if the increase in price means that we will be getting a better goody-bag or will see more events at the convention. Of course, it could just be simple supply and demand economics: Blizzard charging more because they can and because it will help cover their costs. So my question to all of you is, who plans on going to BlizzCon this year?
What Mac OS X Lion means for Classic Blizzard Titles
Get those last few Starcraft and Diablo II play throughs in while you can...
As a Mac user and recent Blizzard convert, I decided to delve into Blizzard's back catalog of classic titles to see what I have been missing out on for all these years. I bought the StarCraft Anthology, the Diablo II Battle Chest, and the Warcraft III Battle Chest. Those are some truly fantastic titles that still add up today. Blizzard has always been very good about supporting the Mac platform, so it was very easy to go back and install these titles on my current Mac hardware. In fact, I still have all three collections sitting on my desktop now.
You can imagine that I was very disappointed to hear that the StarCraft Anthology and the Diablo II Battle Chest would not run on Apple's upcoming operating system, 10.7 Lion. In an official post on Blizzard's Battle.net technical support forums, Blizzard employee Martyt explains the situation:
"This summer, Apple is scheduled to release Mac OS X 10.7, Lion. Due to advances in Mac operating systems, StarCraft, StarCraft: Broodwar, Diablo II and Diablo II: Lord of Destruction will not run on 10.7. While these titles will not be able to run natively in 10.7, they should still be able to operate under Boot Camp. And of course, we will still support these titles running in 10.6 and below natively. At this time, we expect Warcraft III to run natively in Mac OS X 10.7
As Lion's release date gets closer, we look forward to having more details for our Mac community."
The reason why these titles will not work in OS X Lion is because Blizzard first created the Mac versions of these titles when Apple was using PowerPC architecture in their hardware and OS. In 2005, Apple switched over to an Intel-based architecture. When the switch first occurred, Apple did not want to drop support for PowerPC-based software right away, so they included a software emulator called Rosetta. This would allow PowerPC-based programs to run on the new intel machines. For the last six years, StarCraft and Diablo II have been running in Rosetta on all new Macs. Rosetta came pre-installed within OS 10.5 Leopard.
As time moved on, Apple has supported Rosetta and PowerPC software less and less. In its last major OS Update, OS 10.6 Snow Leopard, Rosetta was an optional install that only appeared on your machine when you tried to load a PowerPC-based piece of software. This summer, Apple plans on releasing a brand new version of their OS X operating system called Lion. Lion promises to add a lot of features to the OS and change how a lot of the core architecture of Mac works. A casualty of this overhaul is Rosetta. It will no longer be offered, not even as an option install on the new operating system. So with the death of any PowerPC emulation on the Mac, your only option to play these games will be to install Windows on your Mac and boot into it to play. This also applies to any other classic games or software built for PowerPCs.
After this summer, every Mac sold will come pre-installed with OS 10.7 Lion, so get a few play throughs in these classic titles now while you still can. Although I am eagerly awaiting all of the improvements and new features promised in Lion, I am still a little saddened to see the death of an era on the Mac. Although, to be honest, I'll probably be too busy playing the latest
StarCraft II
expansion and
Diablo III
to really care about these decade-old titles. Not to mention, all of the great games appearing daily on the new Mac App Store. Do any more of you Mac users out there care about losing the ability to play classic titles like these?
Quick Hits: Some Small, But Inherently Cool News Stories
Bite Sized Tidbits of Knowledge
Sony E3 2011 Press Conference Dated
The first of many E3 press conferences has been officially announced. On Monday, June 6, 2011 at 5:00PM PST Sony will be holding their conference at the Los Angeles Memorial Sports Arena. I'm expecting a big event with a lot of fanfare for this year's conference. The conference is being held in a much larger venue than usual and is also being held at night the day before E3 starts. Usually, Sony has held its conference an hour before the E3 show floor opens, which usually resulted in most journalists arriving to appointments or the convention center late because the conference ran long. With plenty of room to breathe, Sony can spend a lot of time highlighting the NGP and its fall line up for 2011. I'm expecting the unveiling of the official name of the NGP, a price point, and our first look at some real games for the platform. Let me know in the comments what you expect from Sony's press conference this year. While no official announcement has been made, I expect the conference to be live streamed, so let me know if you plan on following along from home as well.


Microsoft E3 2011 Press Conference Dated
It looks like the first major press conference of the week will be Microsoft's E3 press conference, which is held on Monday, June 6th at 9:00AM PST at the Los Angeles Galen Center. Just like the Sony press conference, which is being held later in the day, there is no word yet on what will be shown during the event. However, the invite-only registration site does contain the following image, stating that "You are the Controller," perhaps hinting at a Kinect heavy show. It does look like this will be a traditional Microsoft press conference sans any French-Canadian Clowns. What are all of you expecting from the event? I'm not expecting much more than a crop of new games for the 360 and Kinect this fall.


That about wraps up this issue. This issue was a tad dense, but I felt as though not many people knew that playing classic games on OS X would be an issue. I just wanted to make sure that gamers who use Macs were informed. I did enjoy getting into the specifics of why these changes were occurring. Before I go, I want some feedback on what you all expect to see at Sony and Microsoft's press conferences and if you are still playing StarCraft I and Diablo II.
Until then, see you all next issue.
Emanuel Merino
Follow me on Twitter:
Risingsuntzu
Send me a letter!