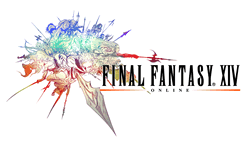 The world ended over the weekend, bringing a new trailer for Final Fantasy XIV: A Realm Reborn. The last save was November 1, but players were invited back this weekend to participate in the Hour of Reckoning, a last ditch effort to repel the descending of the lesser moon.
A letter to all Final Fantasy XIV players was posted on the Lodestone, saying in part: "Leaders of the Eorzean Alliance have issued a clarion call, petitioning all able adventurers to lend their strength to the battle that will determine the fate of the realm. Our beloved Eorzea lies upon the brink of destruction, and she needs all of her champions to rise to her aid. And so we beseech you, the adventurers of the realm, to gather your strength! Join the battle, and fight to reforge the fate of Eorzea!"
Thus, Final Fantasy XIV version 1.0 was brought to a close. We do not have an exact date when Final Fantasy XIV will be launching in its reborn state.