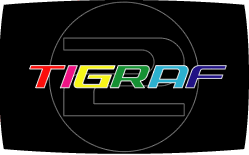 Last week many game developers flocked to Tokyo where the Tokyo International Computer Graphics Festival(TIGRAF)was being held. TIGRAF was added to the Tokyo International Film Festival last year as a way to recognize and discuss the growing presence of Computer Graphics in the entertainment industry. This year's 4 day event covered many facets of videogames and movies through several presentations including a final keynote speech by Pixar's John Lasseter.
The third day of the event ended with a symposium that offered more of an insightful view of the current status of the videogame industry rather than the development of CG. Speaking on the panel was Monolith Soft president Hirohide Sugiura, Square Enix developer Yuske Naora, Capcom developer Tatsuya Minami, and former Sega UGA president Tetsuya Mizuguchi.
Kouzy Watanabe moderated the group and began by asking if it was possible for developers to basically do anything with CG as far as technology was concerned. Monolith Soft's Sugiura was the first to respond and pointed out that developers are much more limited by budget than technology. "[O]ur [development] environment started from scratch," he commented, "[W]e are still struggling with [the budget] dilemma during our development."
Tetsuya Mizuguchi added that it is hard for even big companies to give the go ahead on high expenditure projects because of the uncertainty associated with the success of any game. He pointed out that unlike the U.S. movie industry, which relies heavily on prerelease testing, there are no solid methods for the game industry to test their product before release. "The scenario may be good, the characters may be good, and the setting may be good [for a game]. But nobody will allocate 2 billion yen [$15 million USD] just because of that," he shrewdly remarked then added, "The graphics may turn out to be excellent, but it might be a crappy game. There's no second chance if that's what ends up happening."
Success however is more complicated than failure as Yuske Naora, the Square Enix developer, pointed out. With such success, he explained there is a risk of trying to develop a game that does not take risks. "I see that [Square Enix] has lot of staff, and we should be able to come up with newer, more creative titles...If we tried." He goes on to say, "There's some sense of danger among the staff that the way we're heading, we may only be able to produce Final Fantasy games."
It was then that Mizuguchi piped up and continued on Naora's comment of increasing staff size. The focus he felt needed to be more on groups rather than individuals especially in positions such as director. For an example he pointed to the Wachowski's collaboration on The Matrix trilogy. The former Sega UGA president maintained that if there had only been one director for the film saga then it would have been significantly diminished.
Currently the videogame industry is run very similarly to the way that Hollywood did during the golden age of film. There are a few very large studios that produce a game almost in its entirety "in-house". It should be noted though that the industry is in transition. Slowly it is moving toward the current system that is in place in the U.S. movie and music industries. Tatsuya Minami explained it like this "The producer, the creator, the distributor, the studio, everything fits into one. I think that makes it hard for jobs to be clear-cut, and also for individuals to recognize what kind of responsibility or role they have."