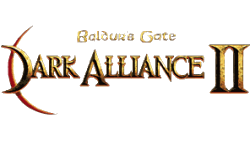 Interplay has just announced that the release of Baldur's Gate Dark Alliance II is going to be delayed until at least January 2004. Initially slated for release in the fourth quarter of 2003 on both the PlayStation 2 and Xbox, the second Dark Alliance has recently had to contend with a vicious battle between developer Interplay and distributor Vivendi Universal games.
While specifics were not given as to what started the melee, Interplay chairman and CEO Herve Caen referred to some outstanding debts owed to his company and "[Vivendi's] failure to perform in accordance with the terms of our agreement." A few short weeks later the agreement was reinstated and Caen remarked, "We look forward to extending our working relationship with Vivendi Universal Games."
While both companies have maintained that the scuffle had not delayed any releases schedules, recently a spokesperson from Interplay said that the date has indeed been pushed back.