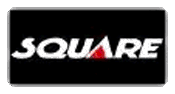 This past Saturday, a class of sixth graders had the chance to visit the recording studio where Square Sounds is currently recording tracks for the upcoming Final Fantasy X. The students, attendants of Higashi Kaneko Elementary School, made the trip to the studio as a part of a new Comprehensive Learning class, which allows children the opportunity to study outside of the standard school environment. In this case, six students interested in the gaming industry were able to take a field trip to the recording studio, and to interview the game's music producer, Kensuke Matsushita.
After their visit, the students were clearly excited and overwhelmed by the studio's intense atmosphere. One commented, "I never thought they made game music with an actual orchestra," while another said, "I'm gonna concentrate more on the game's music next time I play." As well, an instructor who came along with the kids stated, "It really is a good motivator for the kids to be able to see adults who work this energetically all the time."
While there was little time for the students to speak with Nobuo Uematsu, the Final Fantasy series' composer, the trip seems to have been a great success. Unfortunately, this sort of event rarely occurs in the game industry. After the positive turnout from this tour, perhaps such ventures will become more common.