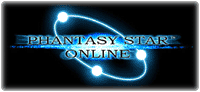 There was a quiet controversy in the gaming journalism world when it was announced earlier in the month that Phantasy Star Online would have a small fee in Japan. Some sites had assumed that since no fee had been announced for North America, there would not be one. However, it is the nature of journalists to never trust anything that they do not know for sure, and most sites went from saying that the game would not cost anything to play online to not knowing for sure if there would be a fee or not.
Now we know for sure. If you buy the game, live in North America, and have internet, you will not need to dish out any more cash. That's right. No fee. It's free.
Phantasy Star Online will be released in at the very end of December in Japan, and on January 23rd in North America, very close to the release of the Dreamcast's broadband adaptor. All players will be able to play the game with each other around the world, bringing RPGamers much closer together.
Phantasy Star Online looks like it will be a step in the right direction for online gaming, especially with the decision not to make RPGamers pay to play after they have already paid. Look for this hot Dreamcast title in stores on January 23rd.