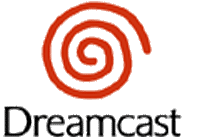 Sega has announced that they will release the Dreamcast Smash Pack, a newly-repackaged Dreamcast including Virtua Cop 2 and a disc including ten best-selling Genesis titles. Among the titles listed are the classic Genesis RPGs Phantasy Star II and Shining Force. The Dreamcast Smash Pack will be available starting in January, for $179.95; however, it was unclear whether or not the disc containing the ten Genesis games would be released separately. RPGamer will keep you updated.
It's worth noting that Phantasy Star II and Shining Force have already been re-released for PC, each on different versions of the Sega Smash Pack (there are two). While we were unable to find any online retailers carrying the Smash Packs (let us know if you find any), we have noticed that they're still available on eBay for prices ranging from two to twelve dollars.
Update: Thanks to all who wrote in to notify us that the Sega Smash Pack Vol. 1 is available for sale on Sega.com. The whereabouts of the Sega Smash Pack Vol. 2 are still unknown.