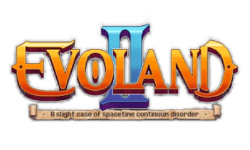 Shiro Games' Evoland 2: A Slight Case of Spacetime Continuum Disorder is now out for PC, and the developer has provided both a launch trailer and some launch screenshots. This new media for the genre-spanning game, which is available on Steam, GOG.com, and the Humble Store for $19.99/£14.99/€19.99, can be found below.
Evoland 2 is a follow-up to 2013's Evoland and, like its predecessor, takes players through multiple styles of RPG from throughout the genre's history. The gameplay and graphical style changes to reflect the location and setting the player character is currently in, with Evoland 2 also including sections based on other genres of game, such a shoot-'em-ups.




Click here to view more screenshots.