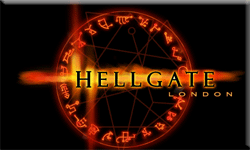 Flagship studios has announced its European pricing structure for Hellgate: London. Out of the box, Hellgate: London will be free to play online, and the player will be able to join guilds, trade items, and enjoy community features like voice chat. Dedicated players, however, can opt to purchase a Subscription Account.
Subscription Accounts will cost £6.99 in England and €9.99 in other countries. Flagship studios promises that, with a Subscription Account, players will have access to ongoing new content such as new character classes, areas, monsters, items, raids, and game modes. Basic functionality will also be improved, enabling the player to, among other things, create guilds and send items to other players without meeting them in-game.
Hellgate: London will be available in Europe November 2.