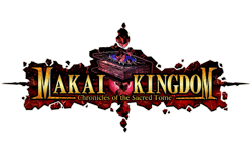 NIS America has announced that its strategy RPG Makai Kingdom has been shipped to North American retailers. The game was developed by the core staff responsible for the tactical Disgaea: Hour of Darkness.
The game's plot involves Lord Zetta, the supreme ruler of the Netherworld. He had brought destruction onto his world, but three evil-minded overlords have come to his aid in recreating it. Lord Zetta, who the player takes the role of, commands an army of fighters and wages war on another world to reclaim the Netherworld.
Makai Kingdom will retail for $49.99 USD. It is also slated for an October 28 European release.