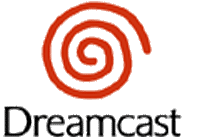 Tired of that lack of RPGs for Sega's wonderful little off-white box? Dreamcast RPGamers, get ready for this! New details have come up concerning the Japanese releases of Eternal Arcadia, Sakura Taisen II, and Despiria. Said details include information concerning release dates, packaging, and pricing. Naturally, RPGamer is here to give you the scoop on these hot new titles.
Eternal Arcadia: Now called Skies of Arcadia in North America, this title will be released in Japan on September 14, at the price of 6800 Yen (Roughly $64). The game will be comprised of 2 GD-Roms, most likely adding up to quite a few hours of gameplay. There will also be a limited edition version, available for 9800 Yen (approximately $92) for which no details have been provided yet.
Sakura Taisen II: The remake of the classic Saturn game will hit Japan on September 21. Sakura Taisen II is said to also have a limited edition package, as well as a regular one. The regular distribution will go for approximately 5800 Yen ($55), and the limited edition version should price around 6800 Yen ($64). This remake is noted to contain audio enhancements, as well as slight tweaks to its appearance. Overall, nothing major is reported to change.
Despiria: This title is also set for a Japanese release on September 21. Despiria, Atlus' second Dreamcast title, is set in the year 2070 and is based in a decimated Osaka, Japan. The game is reported to harbor a setting that includes themes of the mind and heart. Drawing from this theme, the player has the ability to read the minds and hearts of other party members as well as one's foes. Fans of Atlus' other Dreamcast title, Maken X, may note the similarity. Despiria is also forecasted to release with a price tag of 6800 Yen ($64).
Although Skies of Arcadia is set to hit North America on November 1, Despiria and Sakura Taisen II have yet to be announced for a release on our side of the ocean. However, the market for RPGs has been quite abundant as of late, so a translation shouldn't be out of the question. Stay tuned to RPGamer for more details on these and other new RPGs, as we will have the information posted as soon as we get it.