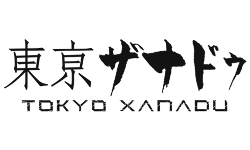 The seventh playable character for Tokyo Xanadu has been revealed. Rion Kugayama attends the same school as main protagonist Kou, but is also a member of five-member idol group SPiKA. Rion's soul device weapon takes the form of wings, which she uses to generate shock waves and laser attacks.
Rion is joined in SPiKA by Haruna Tendou, Reika Kisaragi, Wakaba Yuzuki, and Akira Nanase. Rion, Haruna, and Reika are all aged seventeen and the original members of the group, while Wakaba and Akira are the second generation of members, two years junior to the other three. Some character art and screenshots for these characters can be viewed below.
Tokyo Xanadu is a new IP from Japanese developer and publisher Nihon Falcom. The game is due to be released in Japan exclusively for PlayStation Vita on Spetember 30, 2015. No announcement has been made regarding a western release.






Click here to view more screenshots.
Click here to view more art.