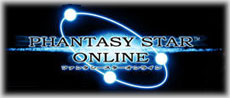 Team Entertainment, the talent behind the Street Fighter II and Dark Chronicle tribute albums is working on a Phantasy Star Online tribute as its next project. The album, called "Phantasy Star Online Episode I & II Premium Arrange", will be released in Japan in June. Twelve PSO tracks will be performed by the following artists from around the game industry:
Motoi Sakuraba (Star Ocean)
Kenji Ito (Romancing SaGa)
Yoko Shimomura (Legend of Mana)
Takayuki Aihara (Bushido Blade)
Shinji Hosoe (Ridge Racer)
Motoaki Furukawa (Gradius)
Nobuyuki Iwadare (Grandia)
Manabu Namiki (Do Don Pachi Daioujou)
Yurika Nagasawa (Vocalist on several Bemani tunes)
Nobuyoshi Sano (Drakengard)
Makoto Asai (Guitarist on Grandia II, among others)
Masaharu Iwata (Ogre Battle)
The album is priced at 3,150 yen (about $28). Look for it to be released on June 28.