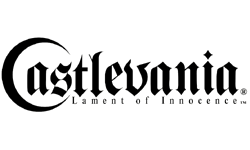 The rumors were put to rest when Konami officially announced Castlevania: Lament of Innocence was in development for the Playstation 2 a little while back. Since then, more details about the newest incarnation of this classic series have surfaced.
Castlevania: Lament of Innocence is set to take place in the 11th century, during the time of the Crusades, which will establish this newest incarnation as a prequel to all the other Castlevania games currently released. The story details the antics of Leon Belmont, the first in the Belmont bloodline, and opens with him getting ready to marry his girlfriend Sara. Of course, that marriage never gets to happen, as Sara is snatched away mysteriously in the night. Grief stricken, Leon heads out to find his lost beloved, armed only with a dagger and a magical whip acquired from a local alchemist.
Unlike recent Castlevania games, Lament of Innocence will be structured in a level-based environment, which has Leon first explore the forests surrounding Dracula's castle before tackling its innards. Judging from early reports, multiple levels will be made available to the player at once, so the course of the game will be dependant on the choices the player makes. All things told, Castlevania: Lament of Innocence is promised to have hundreds of rooms to explore. In addition, they will be filled with over 35 monsters and all the familiar Castlevania sub-weapons (including the new "crystal") to battle them with. Battling through the masses of enemies will also be made easier by the new "Orb and Relic" system, which will allow players to combine seven orbs and ten relics to create powerful special moves for Leon.
Despite complaints about the 3D nature of the game from old school Castlevania enthusiasts, Konami is plowing ahead with the project and assures gamers that the new 3D experience will be just as memorable as the 2D benchmark it established long ago. Packaged together with Ayami Kojima's character designs, Michiru Yamane's musical score, and Koji Igarashi's supervision, who all represent integral parts of Symphony of the Night's development, Castlevania: Lament of Innocence is looking to be a promising November release.