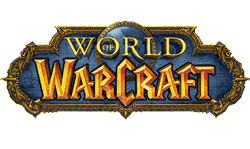 Blizzard's website has officialy confirmed another playable race for their upcomming MMORPG, Worlds of Warcraft. Joining the already confirmed Humans, Orcs, and Tauren Minotaurs, are the Night Elves. No information on what special abilities the Night Elves will wield is yet available.
The Night Elves were introduced in 2002's Warcraft 3: Reign of Chaos. The purple race consists mostly of females and emphasizes unity with nature. The combat strengths of the Night Elves lie in spellcasting and archery. It is unknown what changes, if any, Blizzard will make regarding the Night Elves for Worlds of Warcraft.
Worlds will be Blizzard's first attempt at a Massivley Multiplayer Online RPG. More information will be released at this month's E3 trade show. Blizzard will be releasing details on transportation, trade skills, and the new Warlock class at that time. Official beta testing is expected to begin during quarter three of 2003.