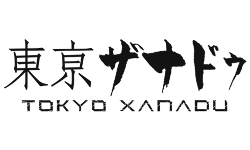 A few more details have emerged regarding Nihom Falcom's upcoming title, Tokyo Xanadu. One key detail appears to apply to the game's backstory, in which a 7.5 magnitude earthquake hit Tokyo, causing damage to both that city and various other places. As previously revealed, the game takes place in Morimiya City, a fictional town on the outskirts of Tokyo.
A third playable character has been named as Sora Ikushima. Sora is fifteen years old and a high-talented member of her school's karate club. She is said to have left her home in Kyushu to come to Tokyo in search of further knowledge, and has a sincere personality. Sora and previously-revealed character Kou Tokisaka are acquaintances prior to the start of the game.
In addition to these story details, some information was revealed about the game's action-based battle system. Players are able to unleash normal attack combos through timed presses of the circle button, with each of the three characters having different pacings and range to their attacks. The are complemented by rapid ranged shooting skills, activated by quickly pressing the square button; jumping dash skills, activated by pressing the square button after jumping; and high-power skills that are activated by holding down the square button, instead of simply pressing it.
Tokyo Xanadu is due to be released in Japan later in 2015 on PlayStation Vita. There is no news regarding a western release at this time.