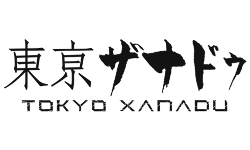 Various details for Nihom Falcom's Tokyo Xanadu have been revealed. The game was originally announced by the Japanese developer and publisher in December 2014, and it has now been confirmed that it will be a PlayStation Vita title.
Tokyo Xanadu is a new project from the company, which is known for its Ys and Legend of Heroes series. The game features a modern setting and is located in Morimiya City, a fictional town on the outskirts of Tokyo. It is an action RPG and sees players exploring otherworldly labyrinths that appear at night.
Information has also been revealed about two of the game's protagonists. Kou Tokisaka is a 17-year-old high-schooler currently living alone as his parents are working overseas. He is known to go out of his way to help people and has a number of part-time jobs, and returning late from one leads him to being caught up in the other world. Asuka Hiiragi, meanwhile, is the president of Kou's class and recently returned from spending time in the US. Popular in school, she secretly works investigating events related to the mysterious spirit world on the orders of an organisation. Seeing her getting caught up with a group of delinquents leads to Kou intervening and bearing witness to this other world.
The game features weapons known as Soul Devices, which are supposedly made up of material from the spirit world and are unique to their owners. These weapons are used to fight off that world's monsters, known as the Greed, for whom conventional weapons are ineffective. Special events in the real world can cause an event known as an Eclipse, which causes the real and other world to overlap. The game also features personal devices known as Xiphones. These function similar to smartphones, but also have access to their owners' physiological information as well having a mysterious extra control or indicator below the screen.
Tokyo Xanadu is due to be released in Japan later in 2015. There is no news at this time regarding a North American or European release. Some early screenshots and art can be viewed below.