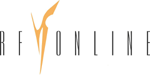 Codemasters has formally announced the release of its new MMORPG, Rising Force Online. The game, which combines both science fiction and fantasy elements, will be shipped to retailers in North America and the United Kingdom on February 24.
Rising Force Online is set in the Novus Galaxy, where players may choose among three different factions vying for supremacy in control of the cosmos. Players can join with the Bellato Union and pilot giant mechs into battle. They could also align themselves with the Accretia Empire, an army of robotic warriors pillaging and battling their way across the galaxy. The third group is the Holy Alliance Cora, a mystic people who possess magical powers.
Rising Force Online will have a recommend price of 29.99 pounds in the United Kingdom and 49.99 USD in North America. The monthly subscription fees are priced at 8.99 pounds and 14.99 USD.