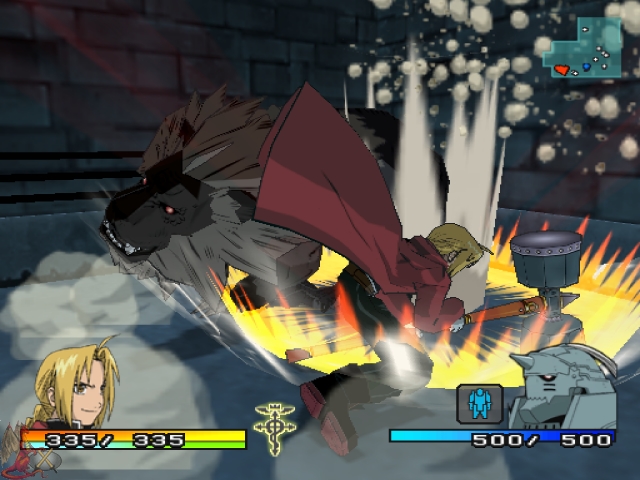 That's one really big hammer.
Having finished my talks with the developers of the game, I got a chance to sit down and see it for myself. Now, I never got a chance to play the original Full Metal Alchemist so this is my first real experience with Full Metal Alchemist's game version. Playing it, I was pretty quickly flung into battle, wielding a grassy stone hammer, which I pounded enemies with, while Hawkeye covered my side and Alphonse charged through, smashing enemies. I found in short order I could summon different weapons with a button, each equally capable of smashing through enemies and could also form defensive shields that, at least against the enemies I found, were of questionable use.
The gameplay quickly hit its peak there during the demo. The weapons, while neat, were quickly seen to be the whole set that was available to mess with. Of them, half didn't really feel appropriate or smooth to use, as if they really hadn't been thought out well aside from "Yay, you can smash things forward'. The sword was about the only weapon that felt really fluid and even that could've used some work. The storyline I'm sure is there, but in my time playing, I simply didn't encounter anything. Just scene after scene of enemies popping out of the ground to be slaughtered, usually endlessly.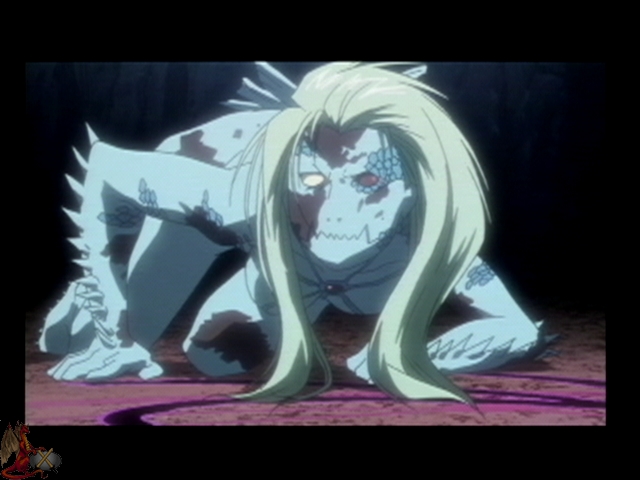 Edward's prom date?
I'd like to say that this left a nice impression, but really, it didn't. The high point was somewhere below what I call a fun action RPG. The enemies were generally kind of bland shadow creatures. The art is beautiful sure, but it's not enough to cover up a generally bland demo playing experience. If you liked the first one, you've got more of the same coming your way apparently. If you didn't, well, don't expect it to have gotten better while your back was turned.